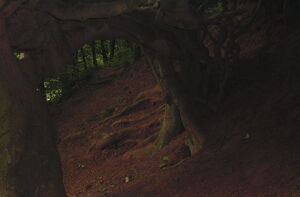 The burnt remains of a small forest. It was probably a nice area beforehand... Now you're just hoping you won't have to spend the night here.
Exploring Loot
Edit
Suspicious-Looking Vegetable
Rotting Log
Human Flesh
Plastic Bag
Chicken
Ad blocker interference detected!
Wikia is a free-to-use site that makes money from advertising. We have a modified experience for viewers using ad blockers

Wikia is not accessible if you've made further modifications. Remove the custom ad blocker rule(s) and the page will load as expected.