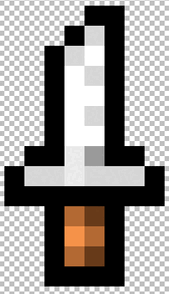 This page will teach you what weapons you need to become a Zombie conqueror.
All weapons belong to three main categories, weapons that can be reloaded, weapons that can be repaired, and weapons that disappear after use. Weapons do not use AP but can't be used if you are on 0 AP. You can't get injured from using a weapon.
Each weapon can be roughly categorized as having a High, Medium or Low chance to kill a zombie each time it is used:
High chance is around 90%.
Medium chance is around 50%.
Low chance is around 30%.
The only exception to the above is your Fists, which require 1 AP to use and have a very low chance of success and an additional chance of being wounded. Attacking zombies with your fists is usually a bad idea or last minute resort.
You are unable to use any weapons if you are Terrified or have 0 AP.
Some weapons need to be assembled before they can be used for the first time, for more information on weapon construction see the Items page.
Reloadable Weapons
Edit
These weapons dont break, but each has a limited number of shots before it needs to be reloaded.
Single Use Weapons
Edit
Single use weapons can only be used once, after which they will disappear.
Breakable Weapons
Edit
This weapons have a random chance to break each time they're used. Once broken they are useless until repaired in the Workshop. Your skill in using breakable weapons rises with the number of zombies you´ve killed in your career. When you become an "Exterminator" you can use a breakable weapon approximately twice as many times as a common citizen before they need to be repaired.
Melee Weapons
Edit
These objects have no purpose other than to be used as weapons.
Improvised Weapons
Edit
These objects have other uses and may be needed for construction, upgrades, defence or opening cans and boxes, but in an emergency they can also be used as weapons.
Animals are most commonly kept as pets or sent to the Butcher to be turned into food, but if you're desperate you can throw them at a zombie.